18500+ pcs sold
100% biodegradable Swedish cloths for your home.
First in Malaysia

First official Swedish cloth brand in Malaysia

Zero Plastics

100% plant based and fully compostable

Highly Absorbent

Equivalent to 15 kitchen towel rolls and holds up to 10x its weight!

Multifunctional

Clean dirty dishes, kitchen surfaces and even automobile detailing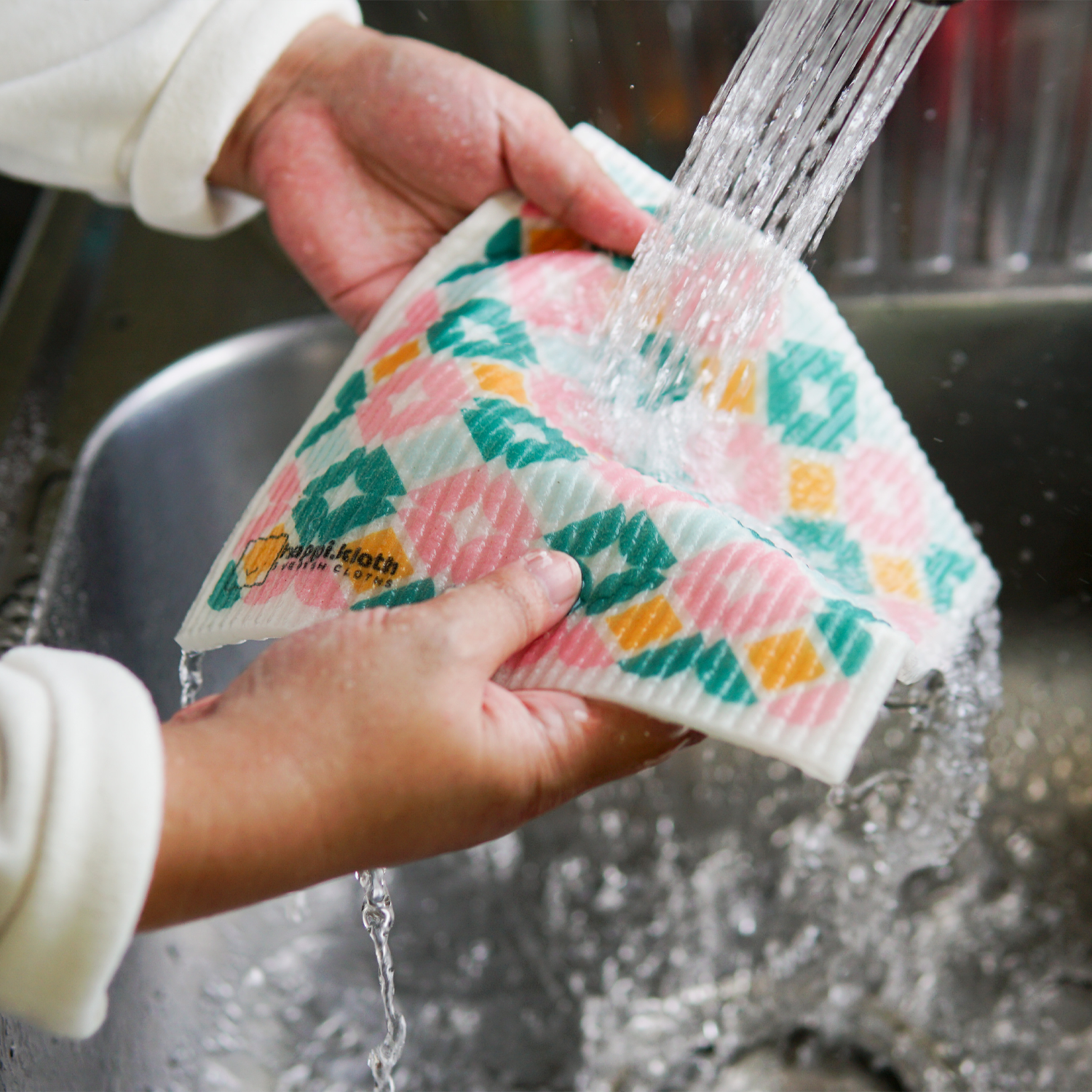 The Happi Singles
⭐ 100% biodegradable
⭐ OEKO-TEX® Certified
⭐ Super absorbent
⭐ Quick dry
⭐ Mildew resistant & Odor-free
Shop now
Regular price

RM15.00 MYR

Regular price

RM18.00 MYR

Sale price

RM15.00 MYR

Unit price

per

Regular price

RM15.00 MYR

Regular price

RM18.00 MYR

Sale price

RM15.00 MYR

Unit price

per

Regular price

RM15.00 MYR

Regular price

RM18.00 MYR

Sale price

RM15.00 MYR

Unit price

per
We are planting a greener future
Together with our partner APE, we are committed to rainforest restoration in the beautiful country of Malaysia.

For every purchase, a portion will go towards APE's tree planting project in the Lower Kinabatangan Wildlife Sanctuary.
Learn more
FAQs
What are Swedish cloths?

In a nutshell, they are - soft & spongy, aesthetically pleasing, super thirsty cloths that does its job like a boss, while keeping Mother Earth happy. Pretty awesome if you ask us! 😎

Curt Lindquist, a Swedish engineer, developed the first Swedish cloth material in 1949. This Swedish invention has been in use for some time, and it is becoming popular in the rest of the world.
How do I wash & dry my cloths?

You can just pop your Swedish cloths in the washing machine (without fabric softener) to clean them. You can also place them on the top rack of your dishwasher. Make sure to air dry only! We recommend your cloths to dry flat - on the kitchen counter, for example.
How does a Swedish cloth effectively clean surfaces?

When wet,happi.kloth'sare soft and spongy. The signature Diamond Back of the Diamond Back Collection helps with cleaning as it grabs and lifts grime easily.
Is it eco-friendly? Tell me more

Made from all natural living material - 70% cellulose, 30% repurposed cotton, these cloths were created to ensure it is able to biodegrade in your compost safely and be part of earth again. Safe for you, your family and the environment. 

We have gone a step further by ensuring that all our packing materials are also eco-friendly and to only use what is necessary to reduce waste. 

Please contact us here if you have any suggestions 😊
Do you offer eco-friendly packaging?

Happi.kloth's are shipped and packaged in an environmentally friendly manner using biodegradable materials. Everything from our boxes, tapes, corn starch bags, to our tags and thank-you cards is designed to have the least amount of environmental impact possible.